I want to help The Detective get better at her job. How can I do it?
Glad that you asked.
Like we said, The Detective makes mistakes. The primary reason why she makes these mistakes is that she hasn't seen enough prints to know for sure what are good prints and what are, uh, spaghetti. You can help The Detective get better at it by showing her examples of failed prints and good ones.
Every time you show The Detective an example, you will also earn some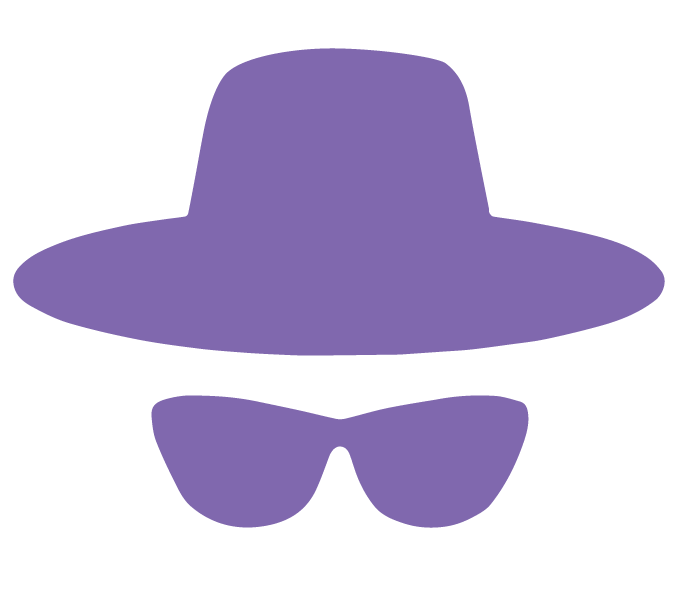 . They are called DG (Detective Gear) credits.
DG credits? Tell me more!

We created DG credit system to make sure when you have done some work to teach The Detective, you will get rewarded accordinly. The principle is: the more you have taught The Detective and the earlier you do it, the more DGs yo will earn.

For instance, icon

means you will be rewarded with 4 DGs for what you do.
But why do I need DG credits?

Good question. When The Spaghetti Detective goes live, you will be able to exchange DG credits for free months of service.

Our current plan (subject to change) is to exchange 1 month of PRO service for every 200 DG credits you earn.
What can I do to earn DG credits?

The easiest way to help The Detective and earns some DGs is to go to My Prints page, go through the time-lapses on that page and use the radio buttons to tell The Detective if these time-lapses finished successfully or not.
You will also eary DG credits when you click links with icon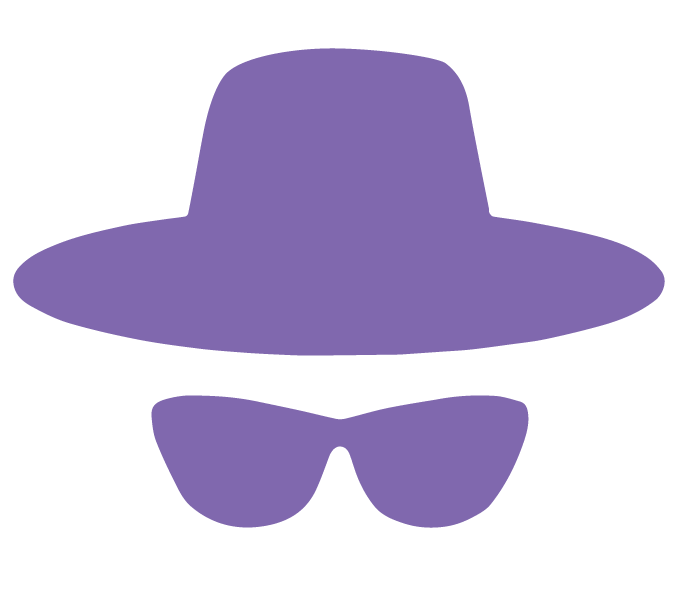 in the alert emails.
Where can I see all the DG credits I have earned?

There is an icon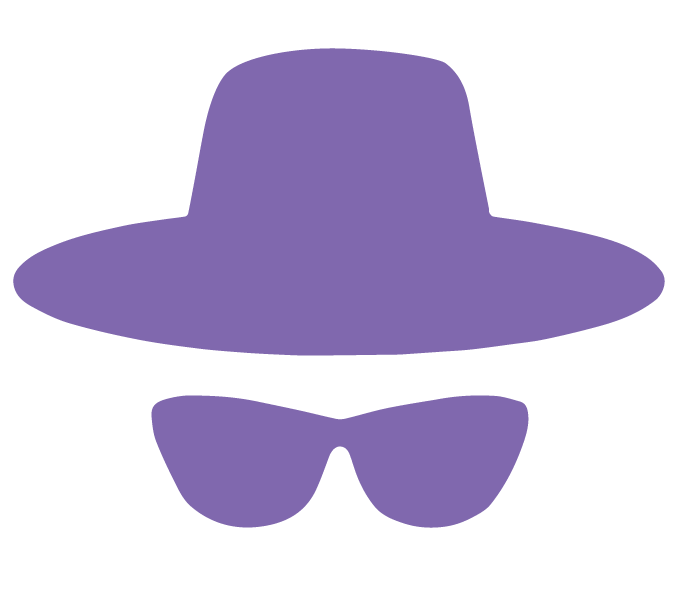 at the top of the page that shows how many DG credits you have earned to date. You can click on that icon and look at how you have earned all these DGs.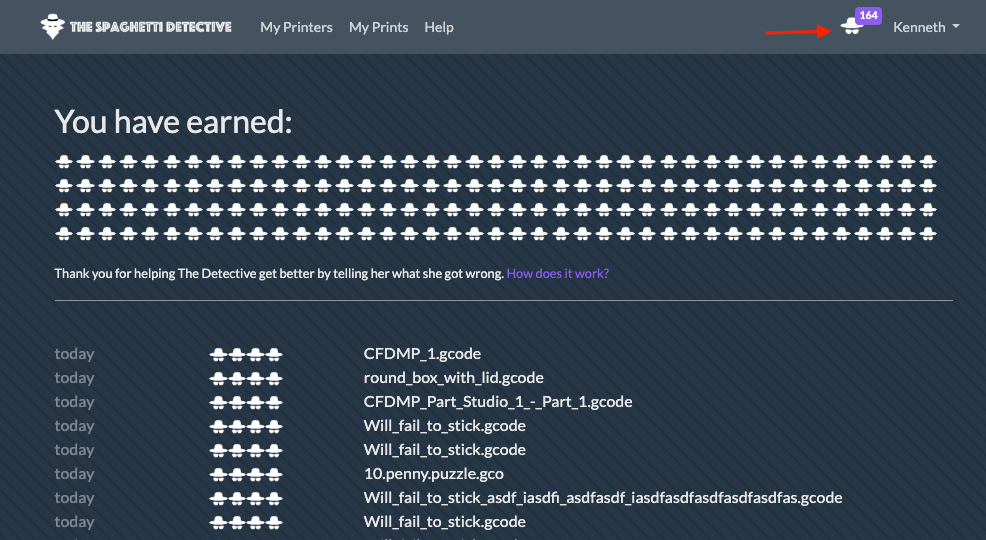 How come some times I don't get DGs for what I do?

In order to keep it fair for everyone, at most 4 DGs can be earned for each print. For instance:
The Detective alerts you the print is failing.

You look at the webcam feed and decide it is not a failure. So you click on "Not a failure" link and resume the print. You earn here.

Later on The Detective alerts you again.

You decide it is a real failure this time. So you click "Cancel the print" button in the alert email. The print will be cancelled, but you don't earn any DGs here.