Make Firefox on Android to work with 25 fps premium webcam streaming
Firefox on Android used to have solid support for TSD's 25 fps premium webcam streaming. But it took a step back in their latest version (68.x), allegedly because of some foul play from Google[1].
However, you can try one of the workarounds below, if Chrome on Android for some reason fails to stream 25 fps webcam feed for you.
Workaround #1 - Use Firefox Preview
Download Firefox Preview from Play Store. Note: Don't download the release version of Firefox, which is version 68 and won't work.

Turn on Autoplay.

Tap the 3 dots at the bottom-right corner on Firefox Preview.
Tap "Settings".
Tap "Site Permissions".
Tap "Autoplay".
Select "Block audio only".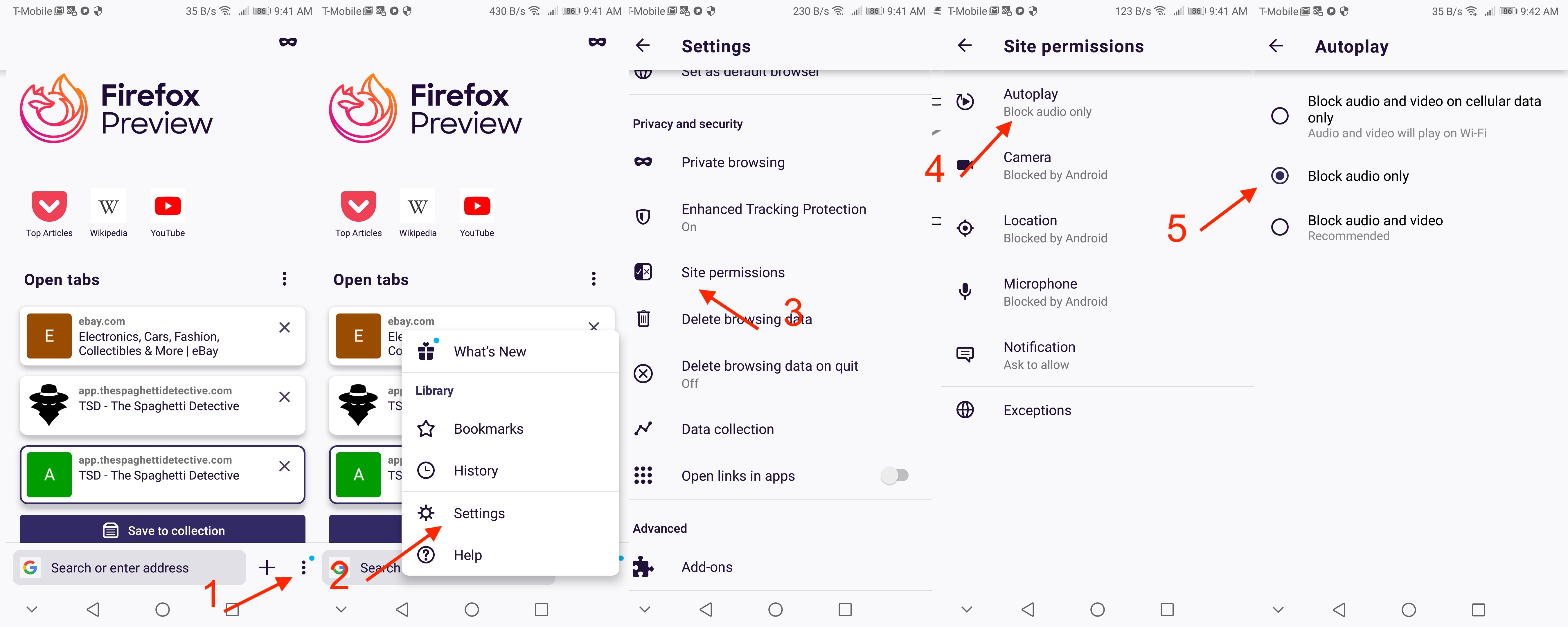 Workaround #2 - Download Firefox 67.0.2 apk and install it manually
Uninstall Firefox from you phone if you have it installed already.

Download Firefox 67.0.2 apk from this page or other Android app archiving website of your choice.

Install the apk on your phone.

Turn off auto-upgrade for Firefox in Play Store. Otherwise Play Store will automatically upgrade Firefox to version 68.

Open "Play Store". Bring out its menu by tapping on menu icon on the top-left corner. Tap "My apps & games".
Find "Firefox" and tap on the app name (don't tap "Update" button).
Tap the 3 dots at the top-right corner, and make sure "Enable auto update" is unselected.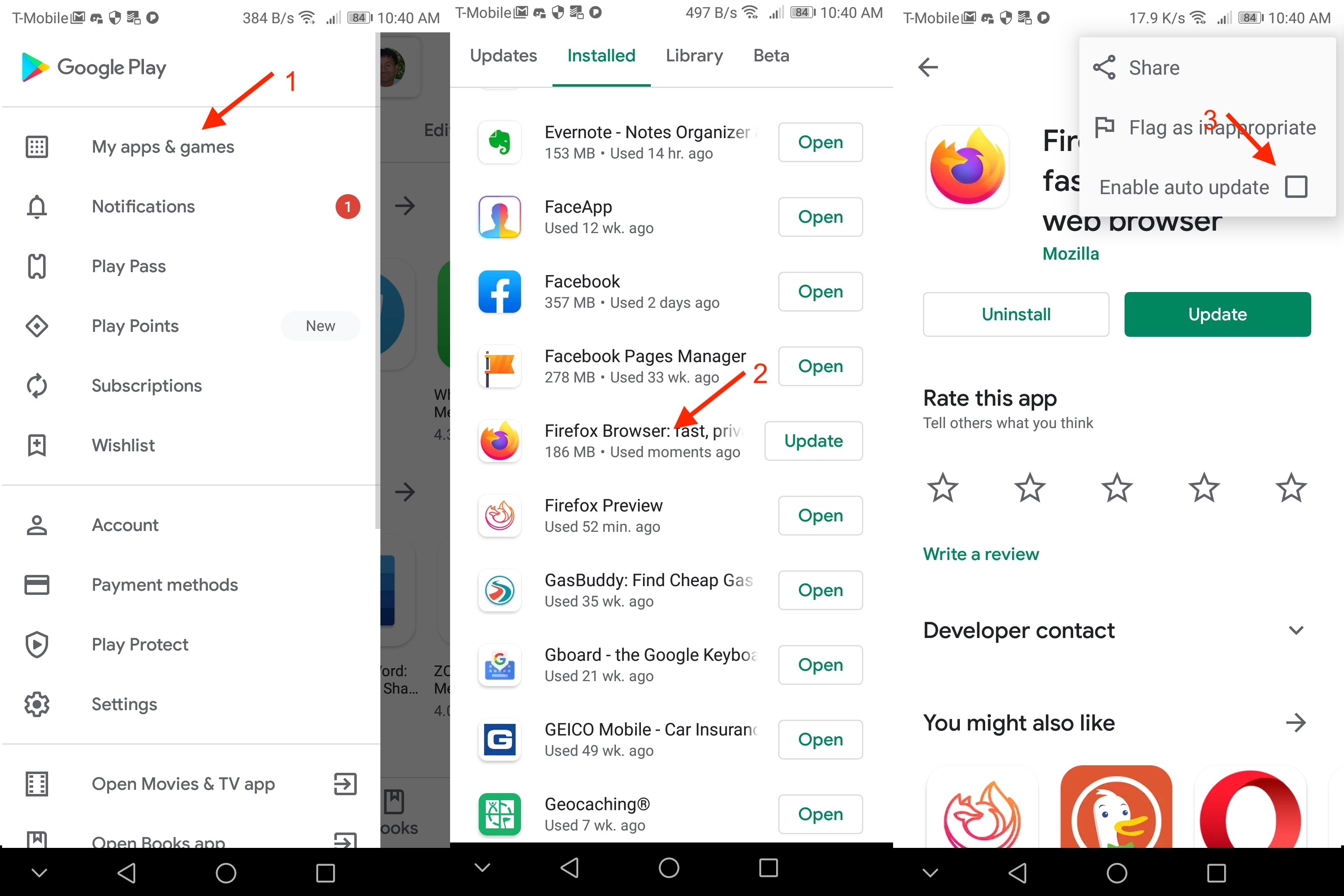 Contact us if none of these workarounds worked

If you have come thus far and none of them worked, please email us.
---