What is OctoPrint and why do I need it?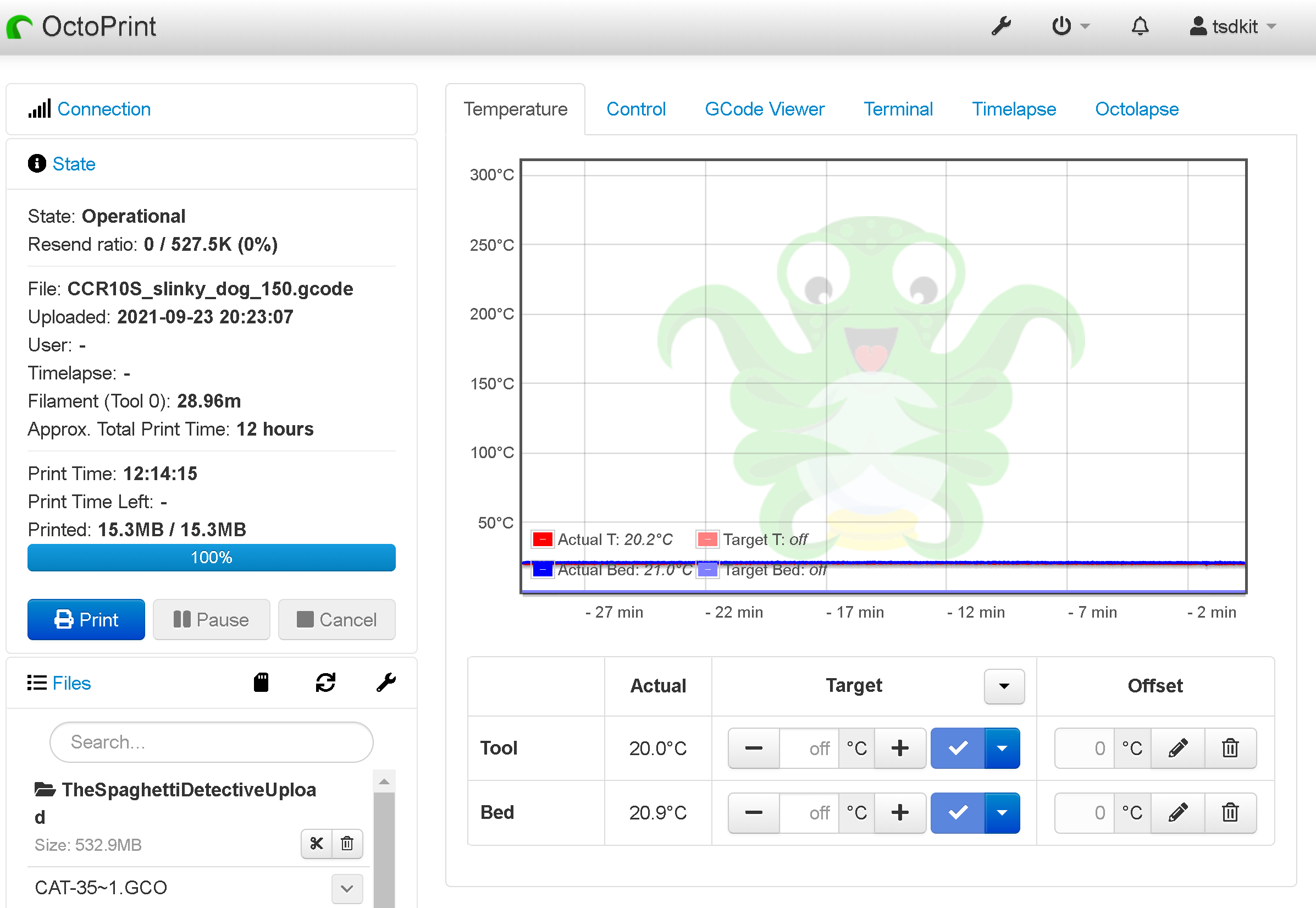 OctoPrint is the most popular 3D printing software for wirelessly monitoring and controlling your 3D printer.
Hundreds of thousands of printers rely on OctoPrint's awesome snappy web interface daily to manage their workflows. In addition there are a ton of awesome plugins that take the power of remote 3D printer monitor and control to a whole new level. In this guide, we will tell you what you need to get OctoPrint set up with your 3D printer and how install it.
Prefer to watch a video to guide you through the process? Check out Thomas Sanladerer's tutorial!